String Bikini Bottom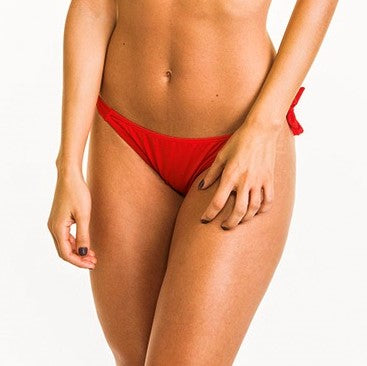 This low rise flattering tie side string bikini bottom will highlight those hips.
The Crotch Rise on these bottoms are as follows:
Small 7.5 inches
Medium 8 inches
Large 8.5 inches
(Refer to our Glossary on how to measure Crotch Rise.)
Check out our Beachhead Reds Collection for a flirty red floral pattern with coordinating solid red, white and black styles. This collection can be mixed and matched to create a unique look! Buy one pattern top and bottom and one solid top and bottom from this collection and you now have four unique looks with just two swimsuits!