Simply Hawaiian Scrunch String Bikini Bottom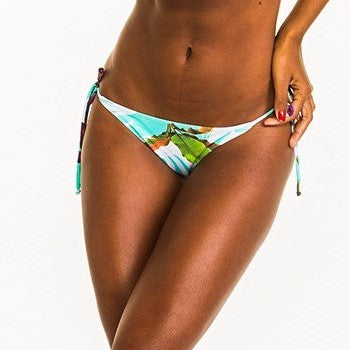 Hawaiian tropical teal hip flattering tie side scrunch string bikini bottom that will highlight those hips.
The Crotch Rise on these bottoms are as follows:
Small 7 inches
Medium 7.5 inches
Large 8 inches
(Refer to our Glossary on how to measure Crotch Rise.)
Check out the Simply Hawaiian Collection for this summers bright teal tropical pattern that takes you back to Hawaii with teal blue water, sunny beaches and the smell of tropical flowers. These tops and bottoms can be mixed and matched to create a unique look! Buy one pattern top and bottom and one solid tops and bottom  and you now have four unique looks with just two swimsuits!